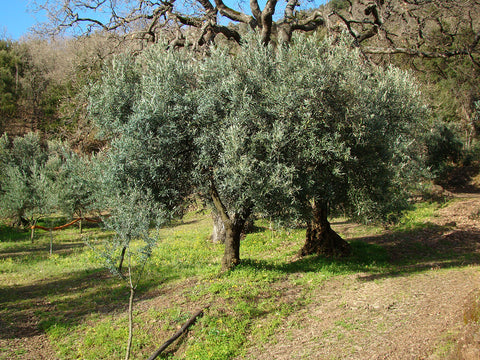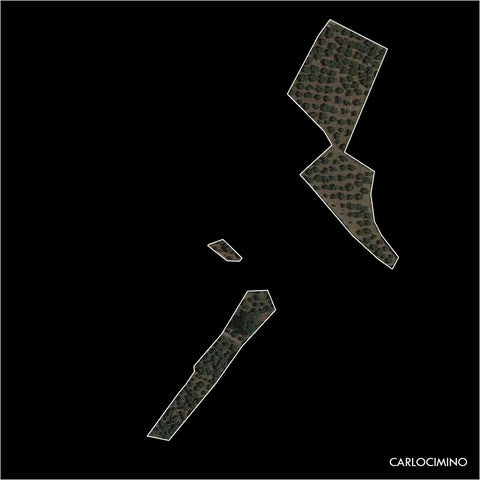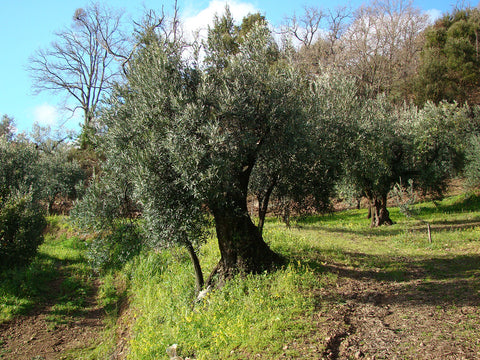 Tre Olive Groves
Carlocimino
The trees in the Carlocimino grove are tiered and sit on a hilltop overlooking the Tyrrhenian Sea. On a clear day you can see the island of Stromboli, which is one of Italy's three active volcanoes situated off the coast of Calabria. In 1934 we opened our first olive mill in Carlocimino. The new mill is located just below the grove.
If you adopt a tree from this grove you will first receive the Welcome Package in a beautiful box which contains:
Adoption Certificate
Photos of your tree
Three 500ml tins of extra virgin olive oil
Welcome Brochure
And then in the spring, you will receive an additional 3 tins of olive oil from your tree.
Olives from your tree will be pressed, along with neighboring trees (it's a family affair).